A Stunning Visual Representation of History and Life Today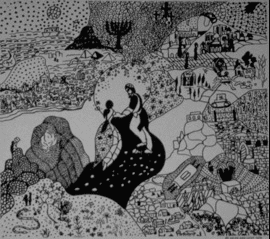 This is the DANCE OF OUR HISTORY. It starts in the Garden of Eden, continues through Mount Sinai, the Burning Bush, slavery in Egypt, Jonah, Noah's Ark, the menorah, the Shofar and the Hand of God. Clockwise is Eastern and Western Europe and the Middle East. The scholar is studying Torah, the Shtetle is burning and the Holocaust. Below is the smuggling of Jews into Israel under the British "White Paper" and Jerusalem. In the lower right hand corner is our rabbi behind the pulpit under the eternal light, with the choir by his side and the symbols of the sabbath. Last is our temple, Temple Isaiah on the hill in front of the reservoir in Lafayette in the suburbs of San Francisco where I live.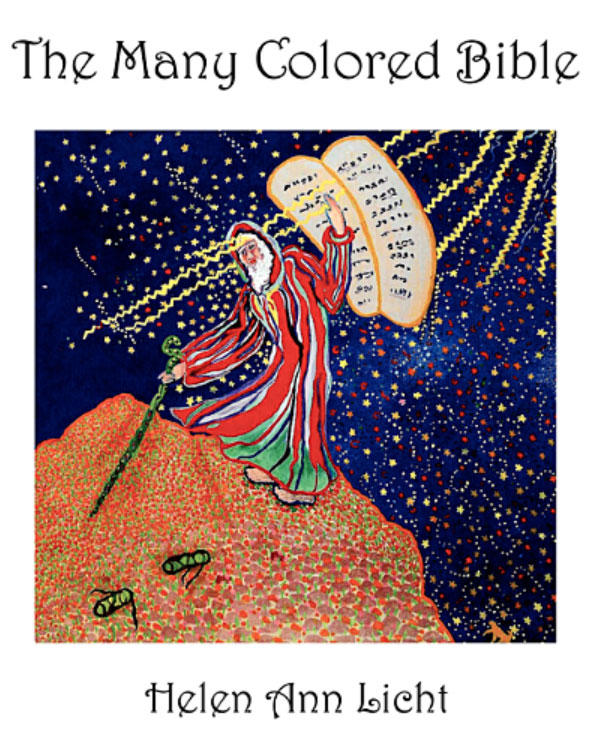 Helen Ann Licht Book - The Many Colored Bible
A book by Helen Ann Licht
#44487 (softcover)
Inside the Book This is a peek inside of the Many Colored Bible.
To order call 888.280.7715, visit Author House or purchase on Amazon.
The paintings by Helen Ann Licht are a delightful way to enjoy the stories in the Bible. Young and old will love the radiant colors and verse of this charming, original book.